Born: 23rd Decmber 1980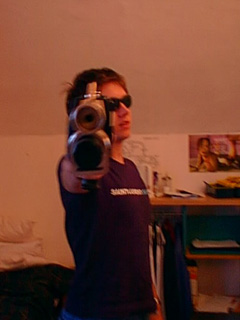 Well, let's cut the crap and get to the point - and the point is Bedales. What can I say ? WOW!!!!! There've been highs and there've been lows, but let's face it we were all too f***ed to remember! It's been awesome, You guys are like my brothers and sisters, blatters we'll all keep in touch. I'll be largin' it up in London ie. Sex, Drugs and Rock 'n' Roll ?You know me! Rock on down to Putney for an ACE time!! Finally, shouts have got to go out to Biege, Lydz, and Luce B.
I love you Charlotte .