Born: 13th February 1981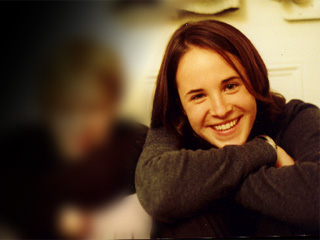 Even though I've only been at Bedales for two years, I've still had some memorable times which will stay with me for ages. I don't really have any worst memories about Bedales, but being puked on all over by various people in their drunken states, and being caught by teachers in mine would feature in the less endearing times here. Various binges, Geography trips, Martin's games and generally being very drunk with lovely people, in fields or in pubs in Wales, and smoking to my heart's content on the balcony are some of the good times which I will hopefully remember!!
Next year I'm jetting off to exotic and far away places such as India, Cambodia and Vietnam, and then spending five or six months in Italy at the end of the year to learn Italian and pick up some juicy Italian men!! Even though I've had my ups and downs with friends, I'll nevertheless miss all of you - Take care
Love, Chloe T.